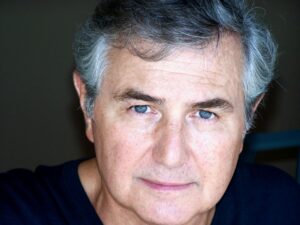 French-born Yves Dessca is a well-known songwriter and music producer. His achievements extend worldwide, particularly in France, United States and United Kingdom. He began his career in 1967 at the age of 18, when he was a student in Paris. Many of the most popular French artists (as Michel Sardou with "La maladie d'amour"), as well as British and North American artists such as Elvis Presley, Gloria Gaynor, Paul Anka, Celine Dion to name a few, have recorded his songs.
From the mid 80's until the early 90's, Yves Dessca was the President and CEO of Carrere Records America, a Sony associated Label, and the American branch of Carrere Records, the largest French independent Recording Music company at the time. In addition, as a Major Label Executive major label executive, Yves contributed to various productions, including the TV broadcasted so-called "Three Tenors' concert" featuring Pavarotti, Carreras & Domingo, first performed in Rome, Italy, in the spring of 1990. As of today, more than 1,000 Yves Dessca's compositions – either written or produced or both – have been recorded and released, selling over 30 million copies throughout the world.
His work has won him many prestigious awards.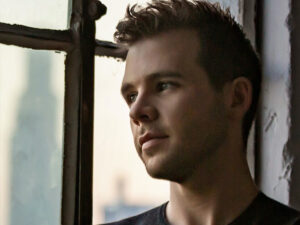 Griffith Frank is a singer/songwriter born in New York City and raised in Los Angeles, California, He is one of the youngest solo artists ever to sign with Interscope/Geffen Records and his versatile voice has made him a sought-after artist throughout the world; with performances as a featured soloist at the Java Jazz Festival in Indonesia, the Regal Room in London, and regularly at the Cast Party in New York, with additional engagements in London, Athens, Rome, and Hollywood famed "Magic Castle". Griffith was a featured artist on the Golden Globe-nominated soundtrack of Rob Marshall's film "Nine," singing "Unusual Way".
Griffith is a graduate of the UCLA Herb Alpert School of Music where he received a B.A. in the field of Vocal Performance. He is the son of David Frank; a songwriter and producer who has written such hits as "Genie in a Bottle". "The Hardest Thing", "He Loves U Not" and has also produced many world-famous artists like Chaka Kahn, Christina Aguilera, and Omar Lye Fook. David has trained Griffith for years in the art of songwriting and performance. Lately, Griffith has continued is lyrical training under the guidance of the legendary Yves Dessca and is currently co-lyrist on the 2012 English adaptation of The Count of Monte Cristo Musical with its creator Dessca.
Book (libretto), Music and Lyrics: Yves Dessca
English Lyrics: Yves Dessca and Griffth Frank